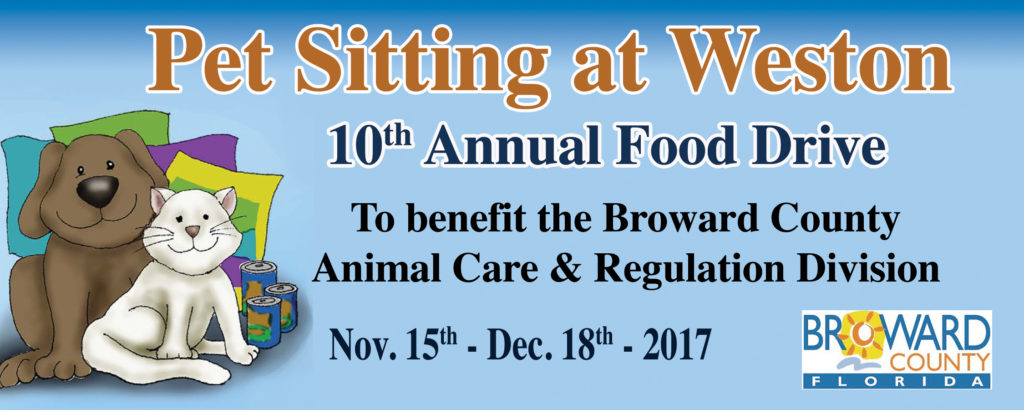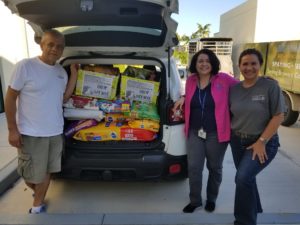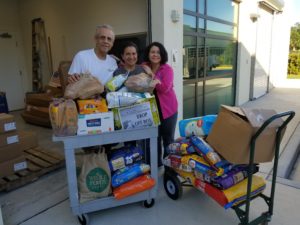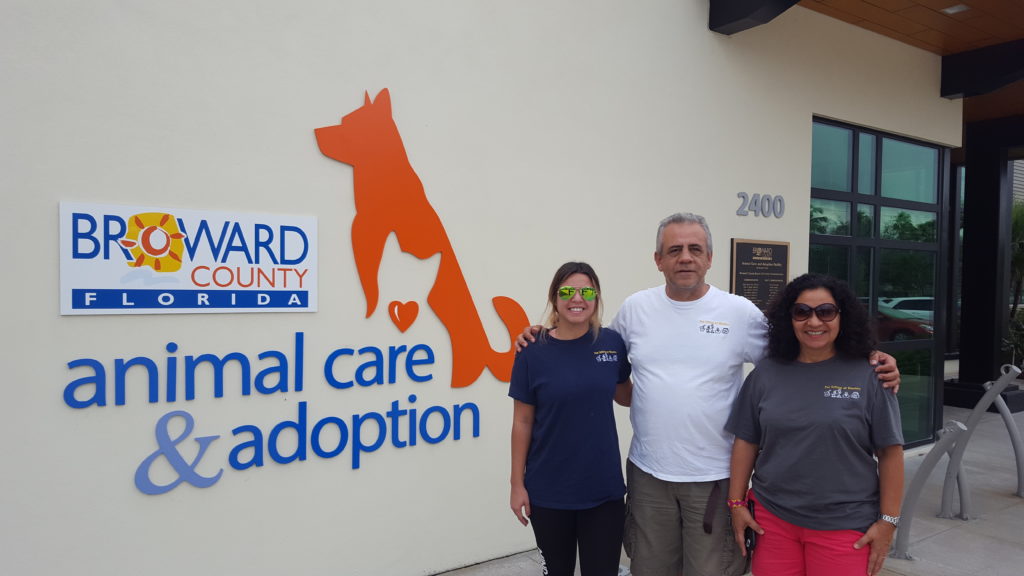 Outcome of our 10th Food Drive:
Oswaldo Cuadros
Pet Sitting of Weston
PO Box 268316 Weston, Florida 33326
Dec 20 – 2017
Dear Oswaldo,
Thanks once again for your kind donations to our Adoption Center! We are touched by your continued support of our efforts.
Wow…it is hard to believe that this is the 10th year of your amazing dedication to the homeless pets in our community! We know that your vision is to present a solution to any potential customer.  It is easy to see how your Food Drive every year is helping to provide a solution to our Adoption Center and the needs of our dogs and cats.We know that your annual drive is supported by your team as well as several local businesses, and residents. We want to send our thanks to all of them, for caring and making a difference.
As you know firsthand, our staff is extremely dedicated to the guests in our care, and we continue to work tirelessly to find loving homes for our dogs and cats.  We truly appreciate all you do for us each year!
Again, thank you so very much for supporting our Adoption Center's efforts.  Your generosity truly makes a difference in the lives of our homeless pets. All the best to you!
Lisa Mendheim
Administrative Coordinator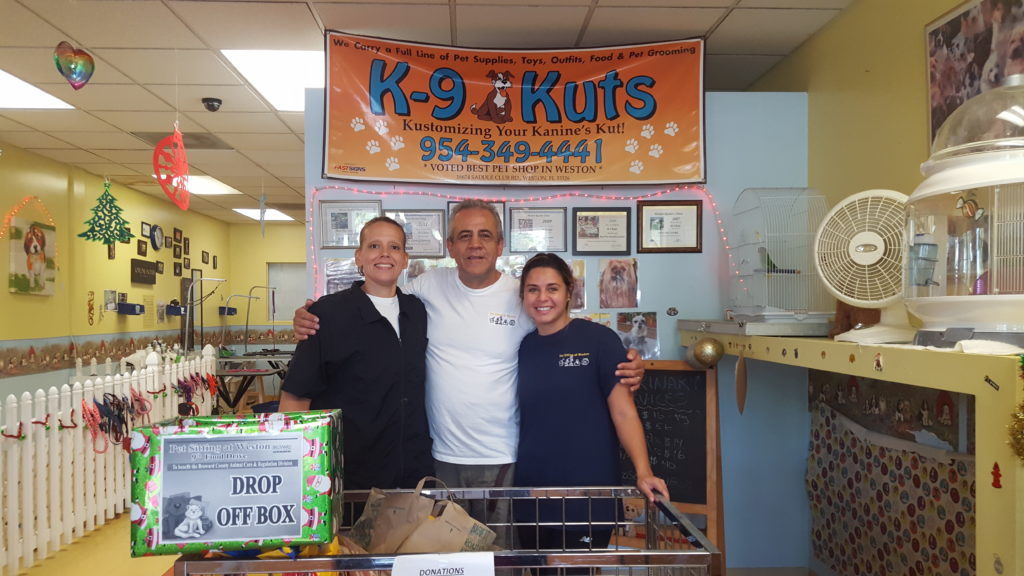 Outcome of Our 9th Food Drive:
We want to thank everybody that donated food and items for our Pet Sitting at Weston 10th food drive. It was a success as always!
Our special thanks to the pets and owners for their donations.
Special thanks to: Dr. Cordova's Office, K-9 Kuts, Expedia CruiseShipCenter, Mary Beth Casey, and our team at Pet Sitting at Weston. 
Thank you letter from Broward County Animal Care and Adoption
December 20, 2016
Pet Sitting at Weston C/O Oswaldo Cuadros PO BOX 268316 Weston, Florida 33326
Dear Mr. Cuadros,
On behalf of Broward County Animal Care and Adoption, I would like to thank you as well as those that participated with the generous donation made to the Division. As you can imagine it is very difficult to provide for all the comforts our shelter and community pets deserve. It is very encouraging to know that we have the support of individuals like you and your colleagues to aid us with this.
We continue to celebrate ongoing success in reducing the number of homeless animals in our community but there is still much to do. Working together as a community dedicated to doing so, will assuredly make this a reality.
Warmest regards,
Thomas Adair,
Director Environmental Protection and Growth Management Department Animal Care and Adoption Division
December 21, 2015, 8th Pet Food Drive
Wow–two carloads filled with food and supplies! A BIG THANK YOU to Pet Sitting at Weston and all of the contributors who gave so generously to the food drive this year!
We are always amazed at the generosity of the residents who year after year give to help our pets in need. Our staff and pets are truly touched by the continued outpouring of support for all of the homeless dogs and cats in our care. Your gifts of food, treats and other pet supplies mean a lot and go a very long way to help our pets in need.
Once again, we certainly appreciate Pet Sitting at Weston, the staff and clients who help to bring much love and holiday cheer to our Adoption Center. Our team and pets are truly grateful–it ALWAYS means so much!
Happy Holidays and a healthy New Year to you all!
Lisa Mendheim
Broward County Animal Care and Adoption
2400 SW 42nd Street • Fort Lauderdale, Florida 33312