About Pet Sitting At Weston
Our Vision
Our vision is to present a solution to any potential customer, no matter what the circumstances. We are backed by an ambitious staff with the same drive to bring you the best possible service. The quality of what we offer combined with the care we provide is what makes us the best in town. But don't take our word for it. Since 2005 we've been elected #1 in our business category by Our City Weston in 2008, 2012 and 2013, and we plan to continue the tradition for years to come.
Who we are
Pet Sitting at Weston was founded in August 2005. Is a family owned business by a Weston resident for 26 years. Our goal is to be responsive and available to you. We do our best to work around your schedule. We provide a much needed midday potty break as well as some good old-fashioned fun and exercise. One of the reasons Pet Sitting at Weston has become so successful over the years is this relationship the family forms with the pets and pet owners. "We specialize in providing personalized pet care in your home," According to the American Humane Society, pets are happiest when they are at home, surrounded by familiar sights, sounds and smells. "We allow your pets to stay comfortably in their own surroundings and in their own routine." Regardless of plan, each visit includes plenty of love, care and play time.
Our Business
We combine emerging technology with reliable standards to bring the best possible service to our customers. Our business is built on a foundation of strength through satisfied customers and equally satisfied staff. We are honored that nearly 90% of our business is through repeat customers or referrals.
Our Team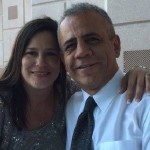 Amarilis Perez-Cuadros and Oswaldo Cuadros, Owners of Pet Sitting at Weston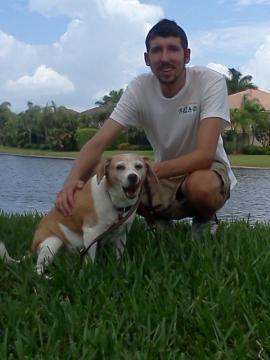 This is Lewis Eastlick III. Another dog lover and is currently attending FAU.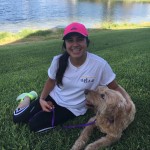 This is Faviola Rivera, of course an animal lover. Currently attending Johnson And Wales University and  Weston resident.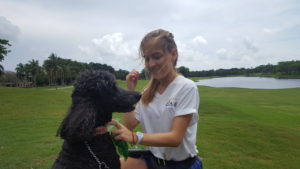 This is Isabel Montoya an animal lover. Currently attending UCF. Weston resident.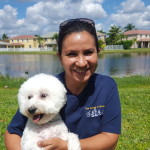 This is Lizeth Maissi, Another animal lover and Weston resident.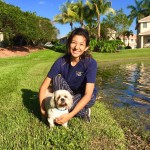 This is Jessica Rivero, another animal lover.