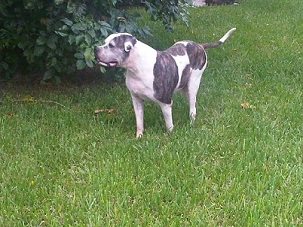 My wife and I are thankful we found Pet Sitting at Weston. We have four needy pets and on our honeymoon Pet Sitting at Weston provided them with everything they needed. After our return, two weeks later, our pets were healthy and happy. For two days after our arrival our pets waited anxiously at the door waiting for them to return. Since then, we use Pet Sitting frequently and our pets love them so much. We think our pets want us to vacation more often. We are working professionals and highly recommend Pet Sitting at Weston. Even our neighbors complement their service. Pet Sitting at Weston   has provided us with peace of mind, and love for our pets.
Mr. & Mrs. Craig Lovellette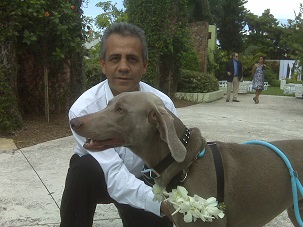 I wouldn't leave PUMBA with anyone but Pet Sitting at Weston. I trust Oswaldo, and he has become an invaluable resource to our everyday routine. I work at least 8 hours a day, and Pet sitting at Weston makes my days a lot less stressful because I know my dog is being taken care of while I'm gone.  I know my dog will be very well looked after, even with all my special needs. I strongly recommend this service to everybody.
Nani from Weston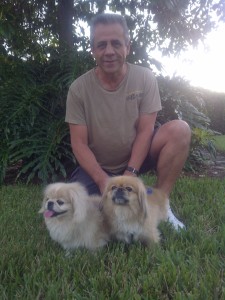 Pet Sitting at Weston is the BEST petting sitting service ever! Oswaldo and his team are professional, hardworking and dependable. It gives me such peace of mind knowing that I can go on vacation and my dogs will be well cared for and that they can stay in their own bed!  Oswaldo gets back to you right away and he is available during short notice.  He is trustworthy and honest and he gives outstanding service to your dogs and to you!  Like the other poster said, I have no idea what I would do without him.  I thank God I found him! He is a lifesaver!  And my dogs Charlie and Layla love him!  I would give him a thousand stars if I could!